Business Apps
Springwater Software specialises in designing apps for businesses. By combining our design experience with comprehensive business knowledge we are able to provide a complete solution for your business needs.
Our design approach
Springwater Software's approach to software design helps us to provide complete solutions by clearly focusing on the three crucial areas of business, people and technology. This approach not only ensures that we provide solutions for real world business problems but that the apps we produce fit the environment they will be used in.
Our business experience
Springwater Software has developed an extensive understanding of the needs and requirements of a range of businesses and organisations. Of course, nobody knows your business better than you and your colleagues. So two of our most important skills are asking pertinent questions and knowing how to listen!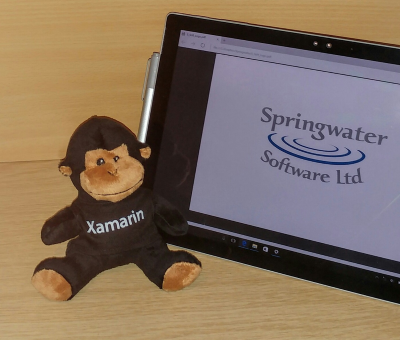 The right tools for the job
Modern software solutions can run on a variety of platforms from database servers to tablets and mobile phones. Our main development tools and programming languages include C#, Xamarin and Clarion . We use the appropriate technology to fit the business requirements.
Linking apps together
Springwater Software knows how to develop apps that integrate seamlessly with other software.
Examples include:
A sales app linked with mapping technology to plot the location of appointments.
Automatic transfer of data into Microsoft Excel for further analysis.
A scheduling app linked into the calendar in Microsoft Exchange / Outlook.